Monday 1st October -Friday 12th October
Liverpool Radical Documentary Film Festival 2012
Different Films/ Different venues
http://www.liverpoolraddocfilmfest.org.uk 
Friday 5th October
Just added: Andy T.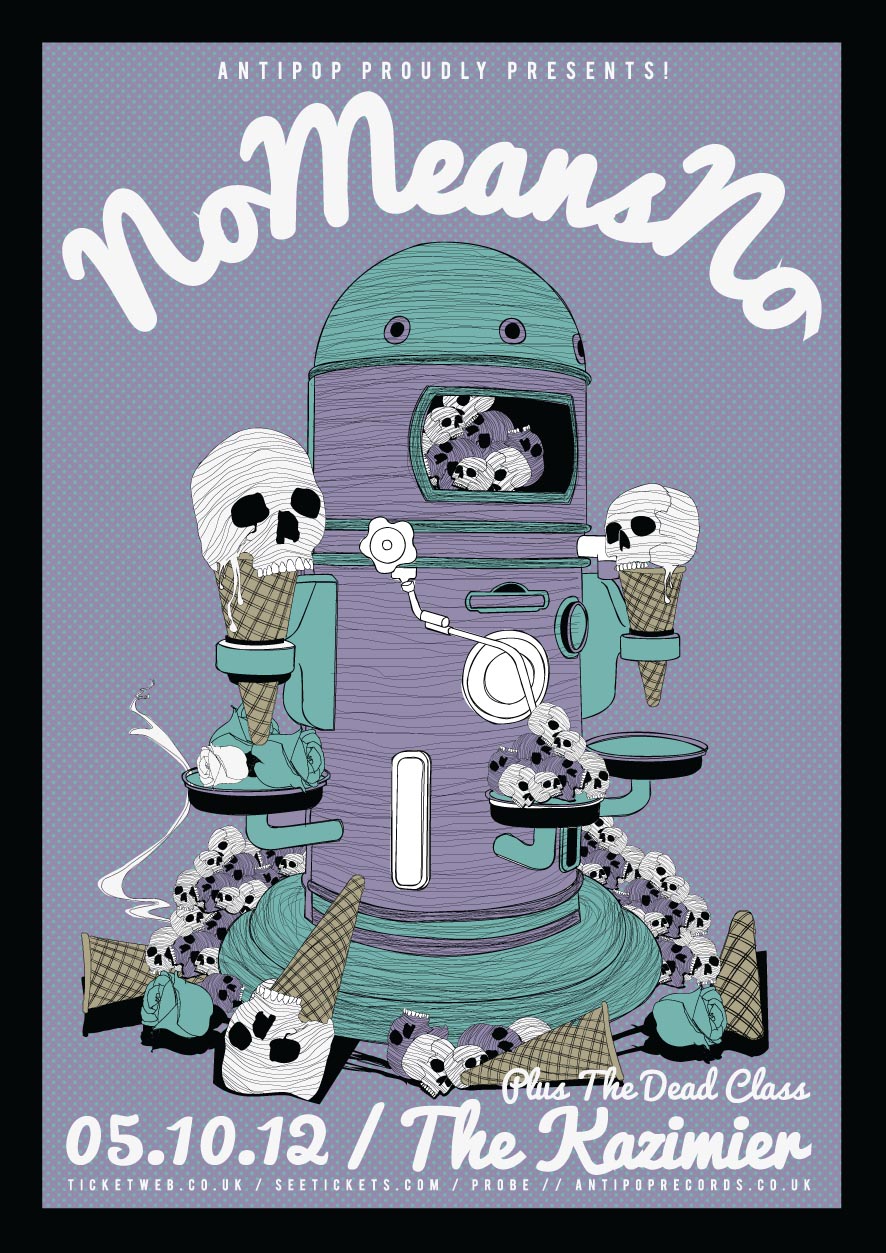 Saturday 6th October
support: Global Parasite.
The Cut Ups, Pacer and Epic Problem
Retro Bar
7.30pm £4
Sunday October 7th
Shift Magazine Farewell Party
An afternoon and evening of politics, films, music and dancing to celebrate Shift's latest (and last ever) issue!
4pm: Informal discussion
5pm: Beyond Privilege Politics- talk and discussion led by Hannah and Tabitha whose article appears in the final issue of Shift.
7pm onwards: Acoustic music
4.00pm until 11.00pm
£4 standard entry (£3 unwaged)
£6 solidarity price, including a free copy of the magazine
Kraak Gallery, Stevenson Square
http://www.facebook.com/events/262467307190001/
Saturday 13th October
"Up Then Brave Women": Manchester's Radical Women, 1819 – 1918 Book Launch.
The book celebrates the involvement of women in movements such as Chartism, trade unionism and the Co-operative Movement and also in the long struggle for Votes for Women from 1868 to 1918.
6pm upstairs in the Black Lion public House, 65 Chapel Street, Salford.
Punk at The Nelson
Nelson Tavern, Wellington Road, Stockport
Pic Problem, No Decorum, The Crownings, Eye Licker
Plus Infiltrate The System Distro Stall
7.00pm Free
Tuesday 16th October
Negative Approach
Star and Garter, SOLD OUT
Thursday 18th October
The Front plus Black Light Mutants and Mitford Rebel
Doors at 7.00pm and FREE ENTRY
7.30pm – 8.05pm – MITFORD REBEL
8.25pm – 9.00pm – BLACK LIGHT MUTANTS
9.20pm – 10.00pm – THE FRONT (USA)
Star and Garter
Friday 19th October
Friday 19th and Saturday 20th October
Saturday 20th October
Ste McCabe Manchester Album Launch
Fuel, Wilmslow Road, Withington
8.00pm
Dirty Revolution plus Wadeye
Star And Garter
Saturday 27th October
Friday 2nd November
As part of Levenshulme Festival:
Under The Pavement presents: Black Light Mutants, Jezabellezza plus DJs from Under The Pavement
7.30pm Upstairs at M19 Bar, Stockport Road, Levenshulme
£3 on the door
Sunday 4th November
Wednesday 7th November
Saturday 1st December
Manchester & Salford Anarchist Bookfair
People's History Museum
http://www.bookfair.org.uk
Finally:
Great list of punk gigs in Manchester at:
http://www.facebook.com/punkmanchester?sk=events
Any what's ons?